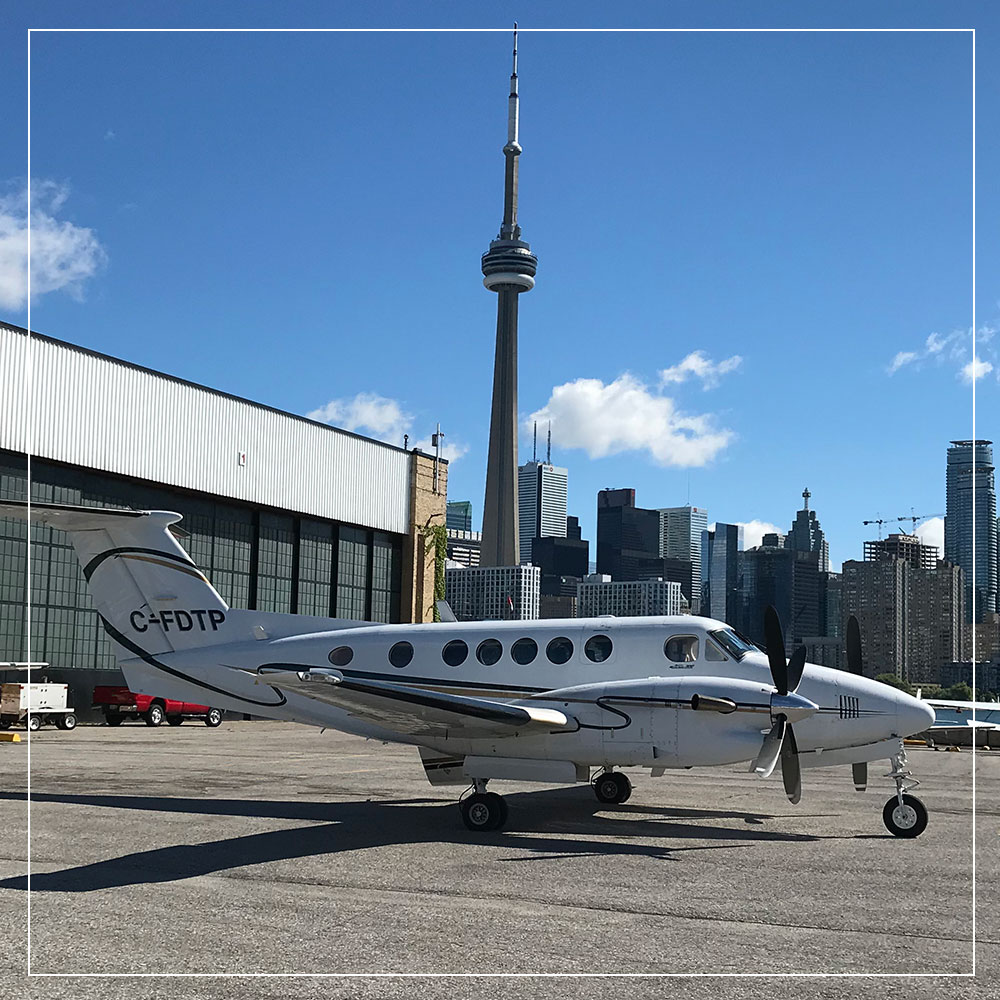 Beechcraft King Air 300
---
The Beechcraft Super King Air family is part of a line of twin-turboprop aircraft produced by Beechcraft. The King Air line comprises a number of model series that fall into four families: the Model 90 series, Model 100 series (these models comprising the King Air family), Model 200 series and Model 300 series.
The Super King Air family has been in continuous production since 1974, the longest production run of any civilian turboprop aircraft in its class. It has outlasted all of its previous competitors.
Over 3,550 models have been built since the aircraft was first introduced, and production has continued on to this day.
Cabin Amenities
---
Fully Pressurized and Climate controlled
Leather Executive Club seating for up to 8 travellers

Performance
---
Ceiling – 35,000
Cruise Speed – 300
Range – 1,795